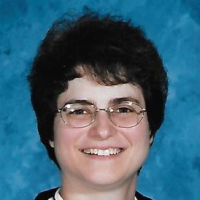 M. Rose Peluso
Biographies & Memoirs, Christian Nonfiction, Religion & Spirituality
Profession

Part-time Companion Caregiver
I'm a former Catholic Religious Sister (Nun), Educator and Graphic Artist. "Behind the Tapestry" is my debut book. My poem entitled, "The Meaning of Friendship" was featured in Sparrowgrass Poetry Forum's Poetic Voices of America Anthology, Summer 1991.

I have a B.F.A. from William Paterson University in NJ, a Master's Degree in Pastoral/Spiritual Theology from a seminary outside of Philadelphia and I'm a Certified Christian Life Coach.

I have been a chronic pain sufferer for over 23 years. My rare, debilitating, intractable condition is known as Pudendal Neuropathy. And I've written this memoir in hopes of helping other chronic pain sufferers. This is God's story as much as it is mine. I want to help & encourage others in their relationships with the Lord.

I currently live on the Jersey Shore with my elderly beloved mother.
May God shower his choicest blessings on you. wishing you happiness, good health and a great year ahead.
Life and time are the two best teachers. Life teaches us to make good use of time and time teaches us the value of life.
God is really creative , i mean ..just look at me :P
Not all of us can do great things. But we can do small things with great love.
Mother Teresa
Loneliness and the feeling of being unwanted is the most terrible poverty.
Mother Teresa